The themes listed below have Cove as an in-built option, which means installation is a lot quicker (typically, you just have to paste in your account ID).
Please note that Cove works with any theme, not just the themes below. Read more.
---
If you are a Ghost theme developer and have added Cove, please email dan@cove.chat with the details and your theme will be added to this page.
---
by Biron Themes
Added September 2021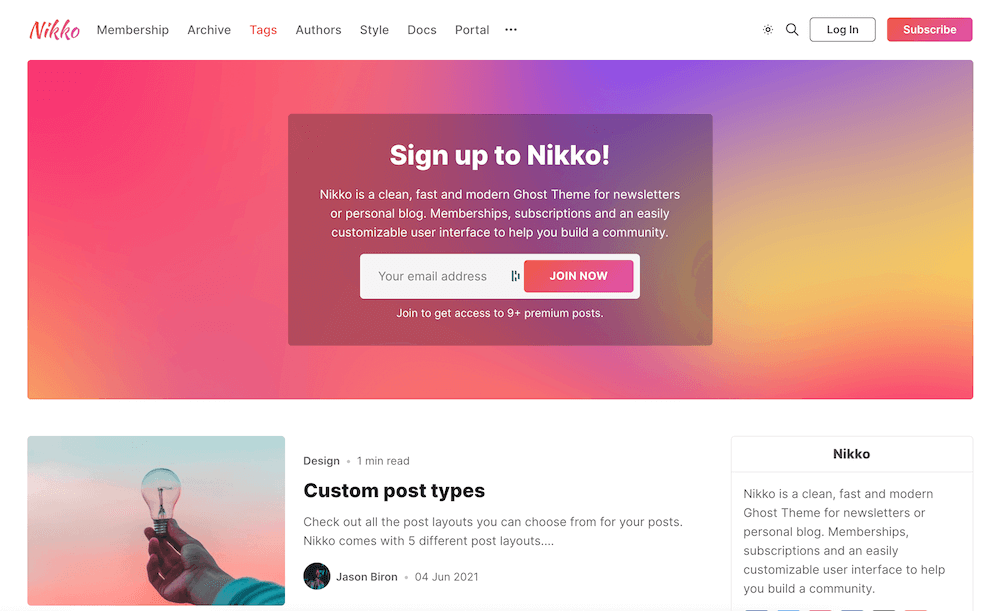 $99 • More details • Demo • Cove documentation
---
by Super Themes Co.
Added April 2021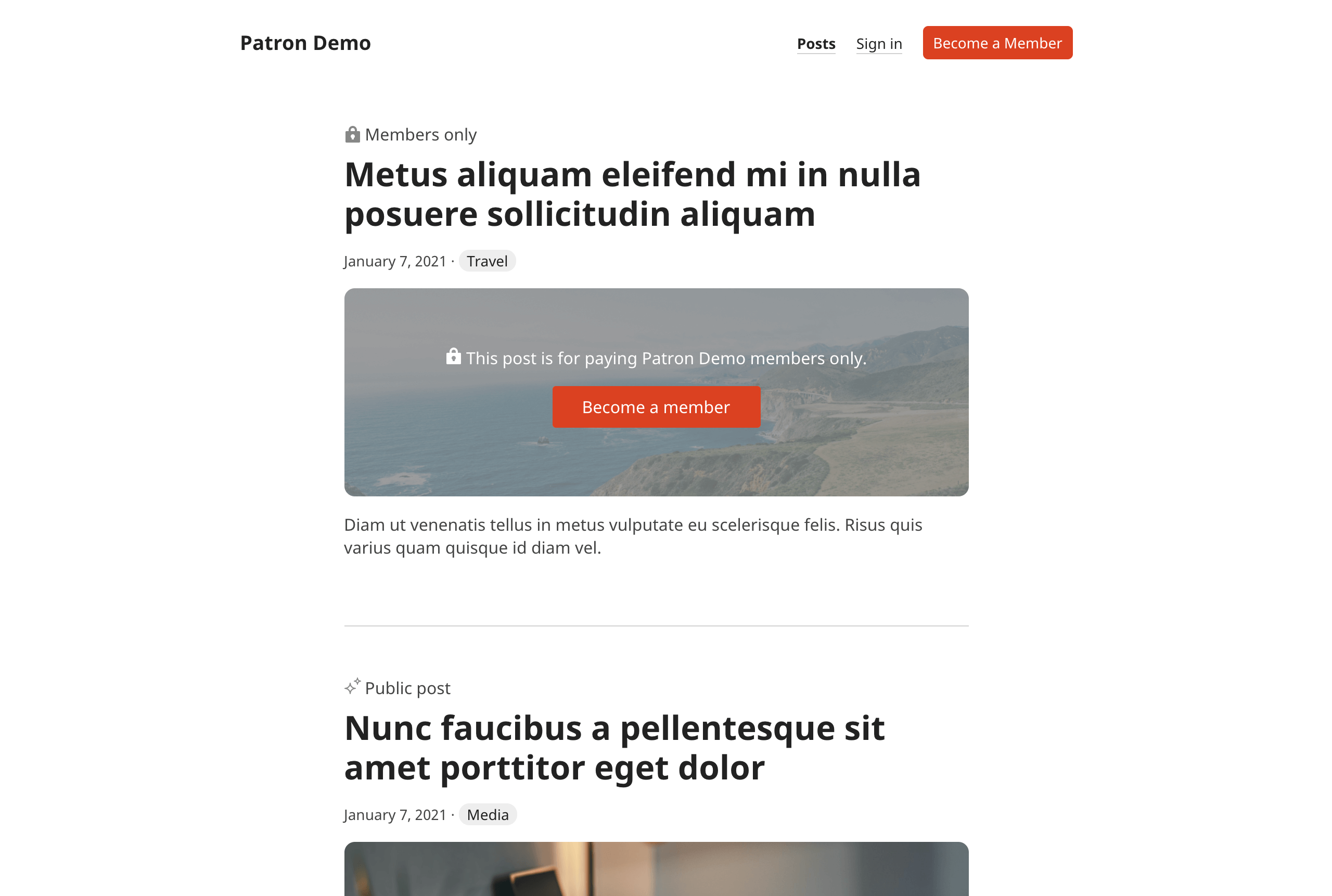 $49 • More details • Demo • Cove documentation
---
by Biron Themes
Added April 2021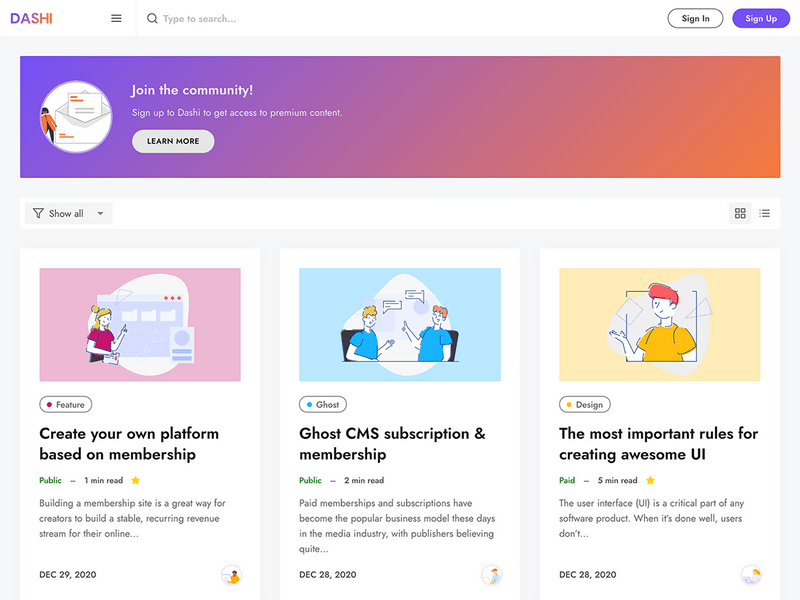 $99 • More details • Demo • Cove documentation
---
by Eduardo Gomez
Added January 2021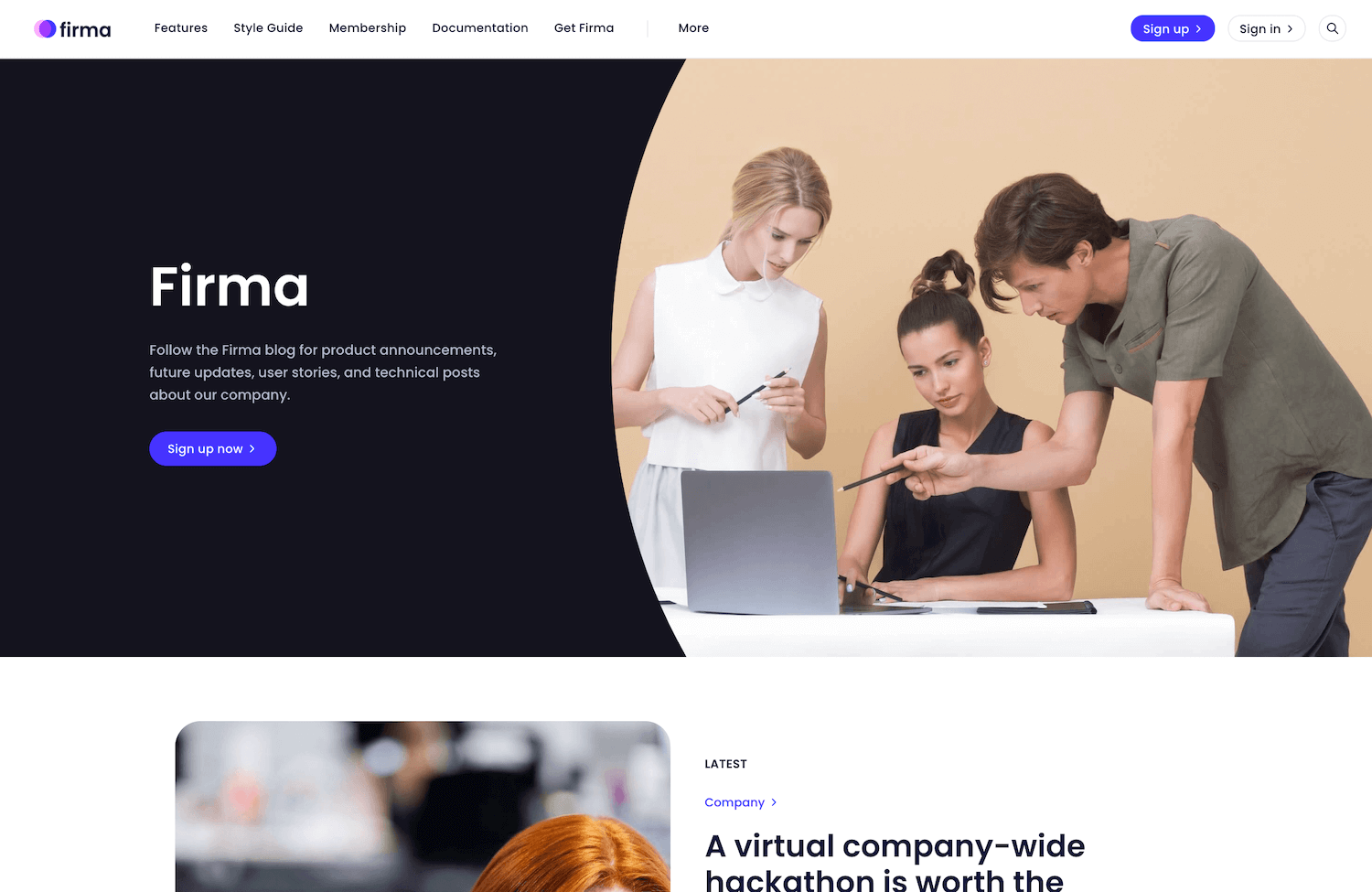 $59 • More details • Demo • Cove documentation
---
by Biron Themes
Added July 2020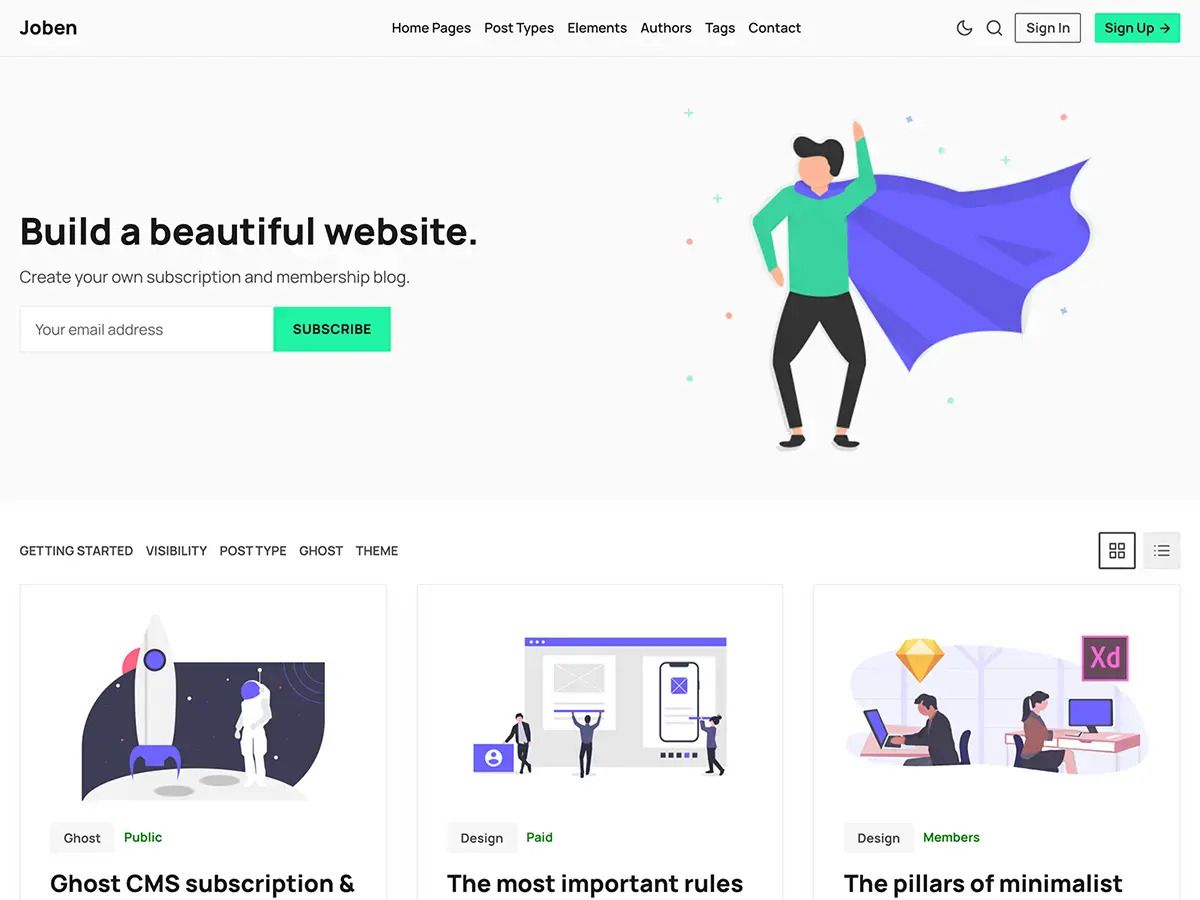 $99 • More details • Demo • Cove documentation
---
by Super Themes Co.
Added July 2020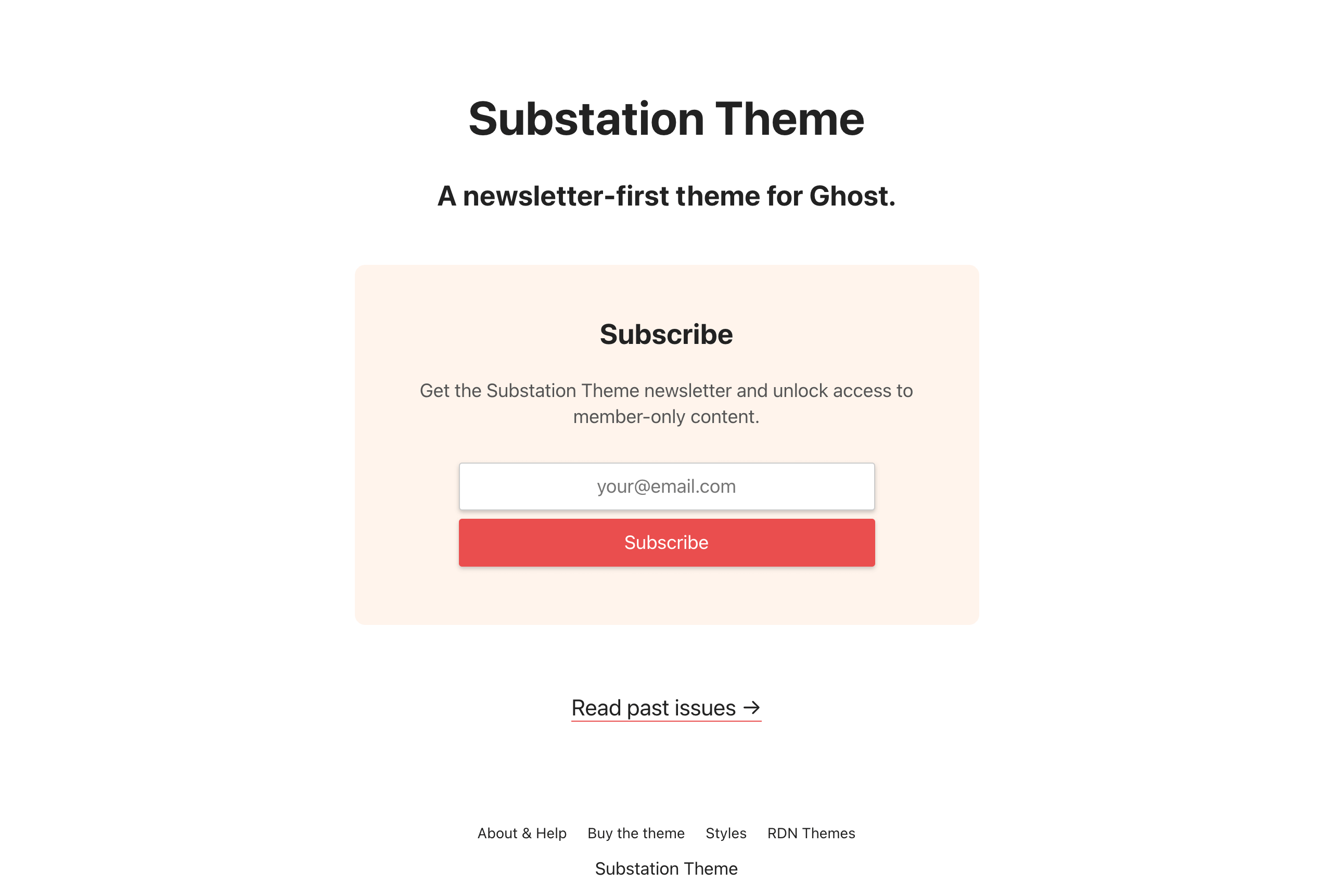 $49 • More details • Demo • Cove documentation
---
Lyra (with Cove)
by Jason Brewster
Added June 2020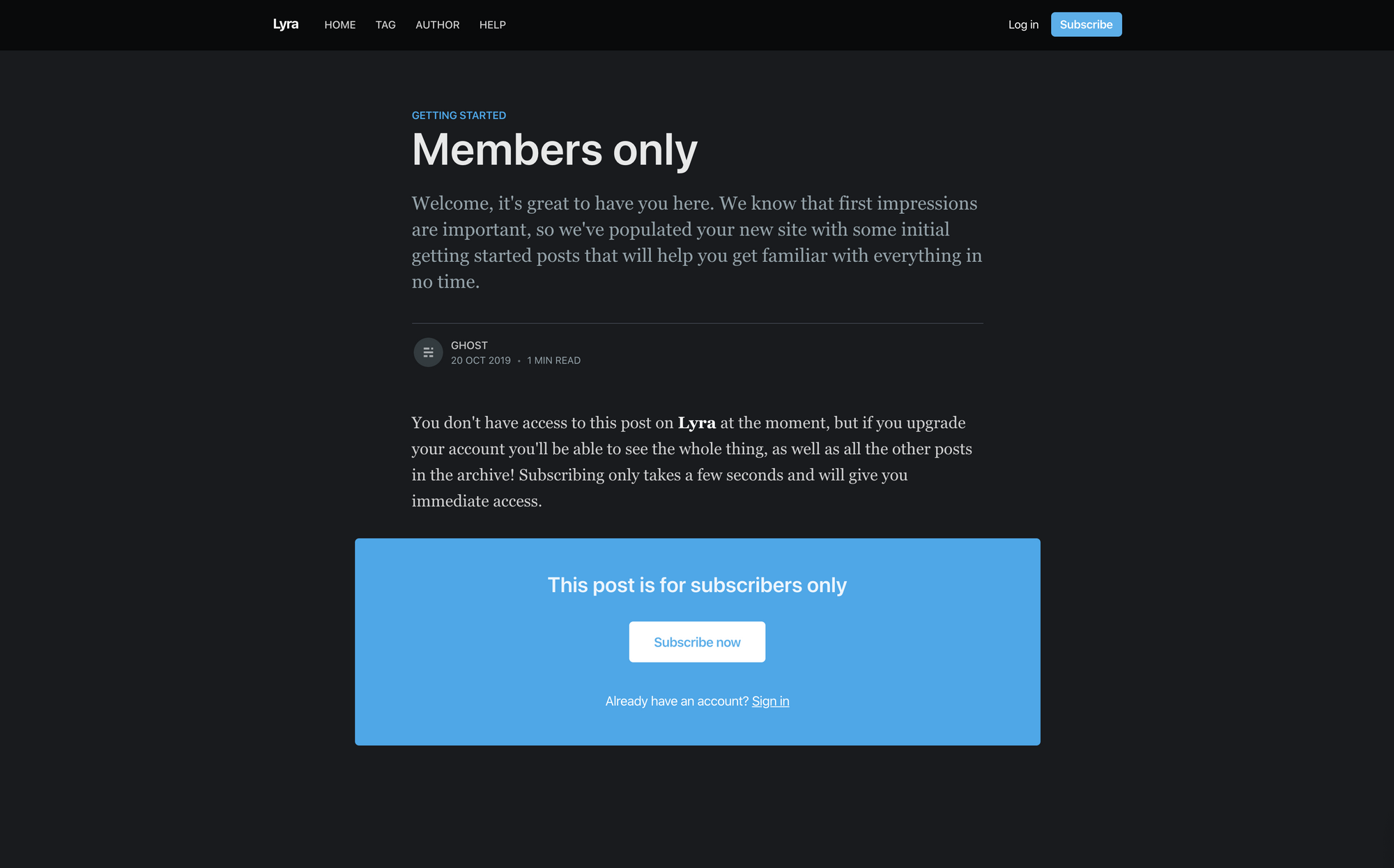 This is a copy of Ghost's own Lyra theme, but with Cove included by default.
Free • Cove documentation
---
by Eduardo Gomez
Added May 2020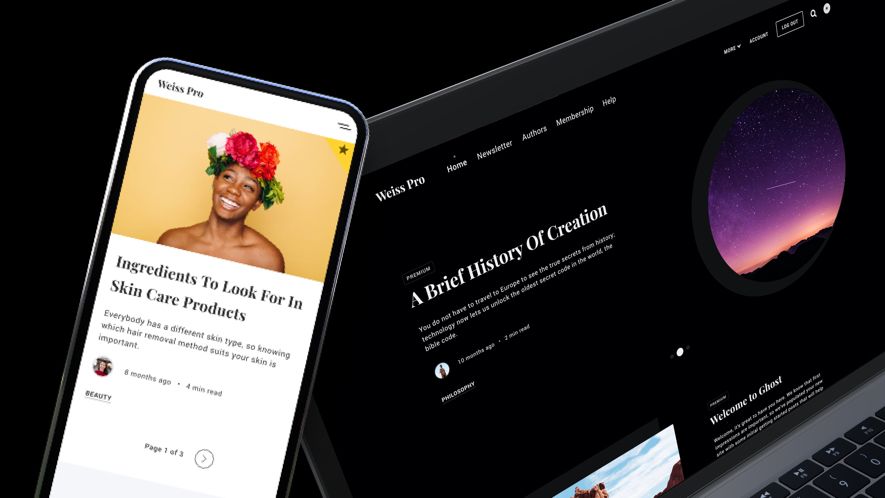 $49 • More details • Demo • Cove documentation
---
by Biron Themes
Added May 2020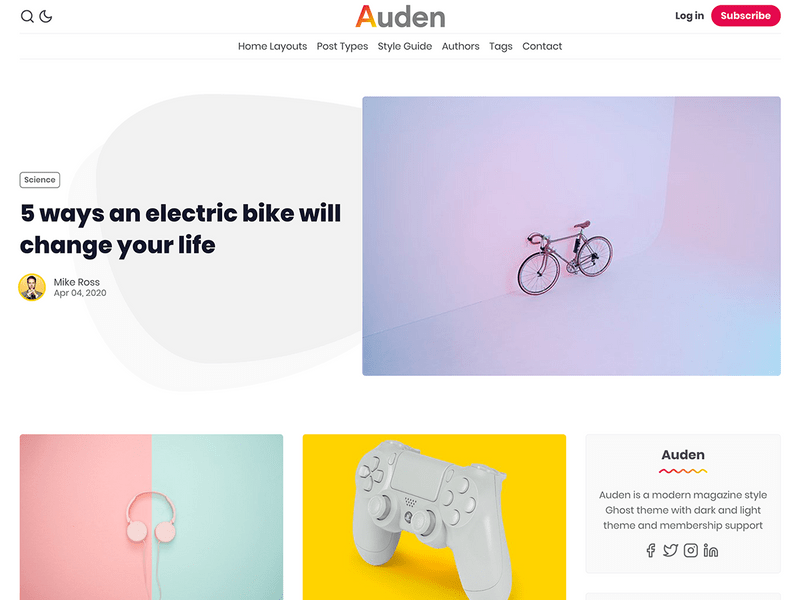 $99 • More details • Demo • Cove documentation