Edit member names
You can rename members in your Cove admin by clicking on their name.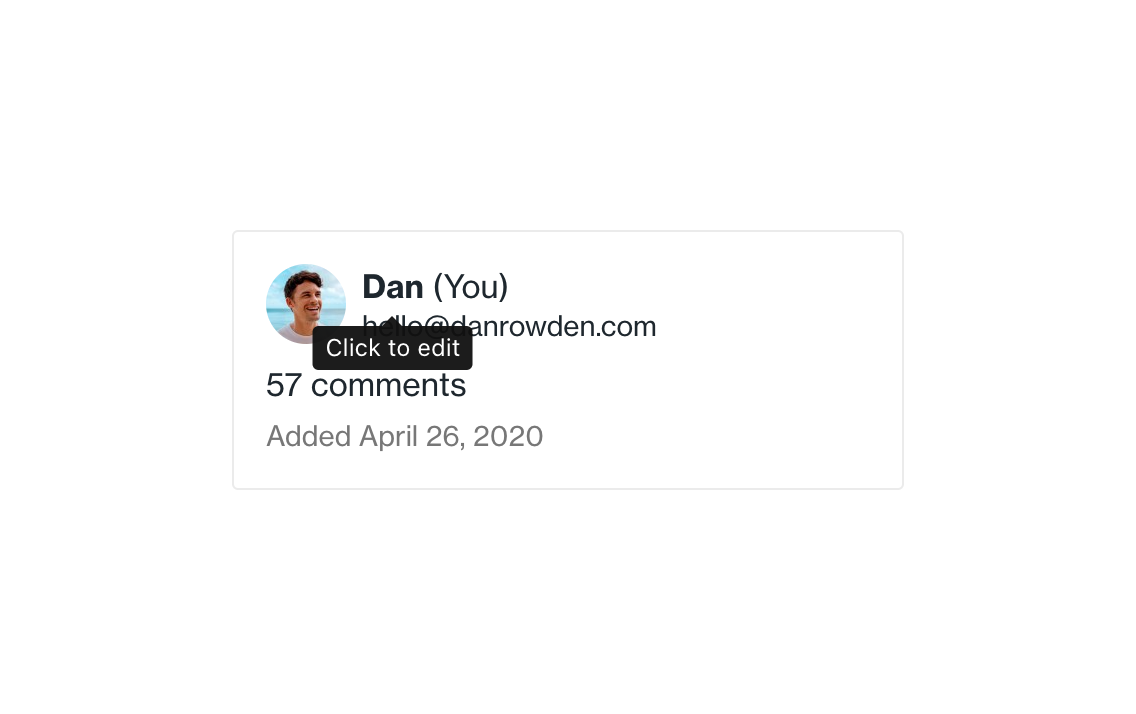 Note: names in Cove are not linked to members names in Ghost, as one is private and one is public. Changing a name in Cove only changes how your members are displayed in your comment block.
Delete members
To delete members, click on the "Delete" option that appears when you hover on a member card.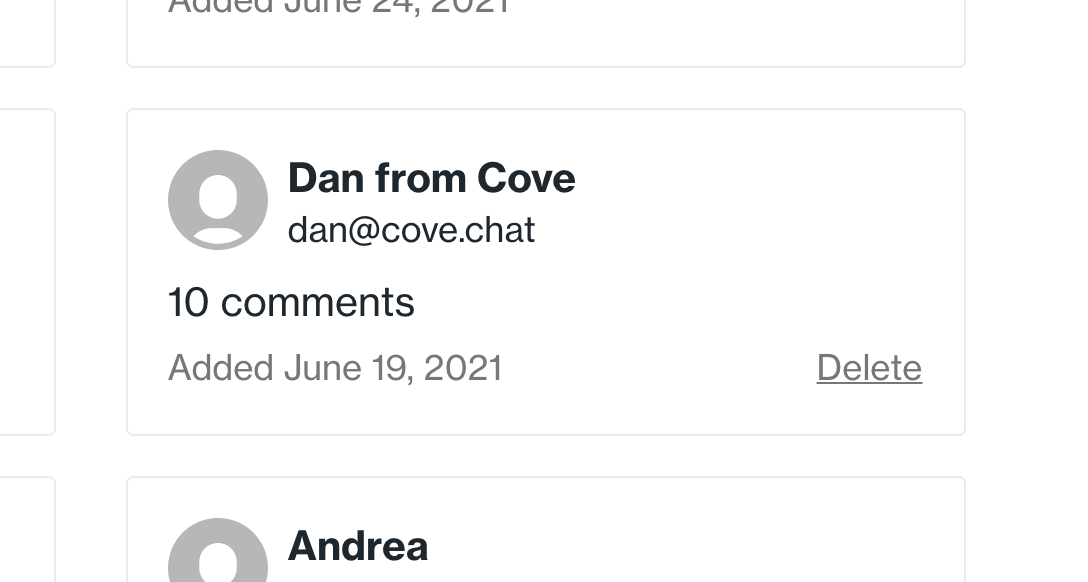 The member's comments will be retained but can be deleted using the normal comment deleting tools.
In comment threads, any deleted member's name will be replaced with "[Deleted]" and their avatar will be returned to the default.
Note that deleting a member in Cove does not remove them from your Members list in Ghost.