You can highlight important or noteworthy comments on your site by using the "Pin to top" feature. This will show any pinned comments first on your site.
In the Cove admin, simply click "Pin to top" on any comment you want to feature.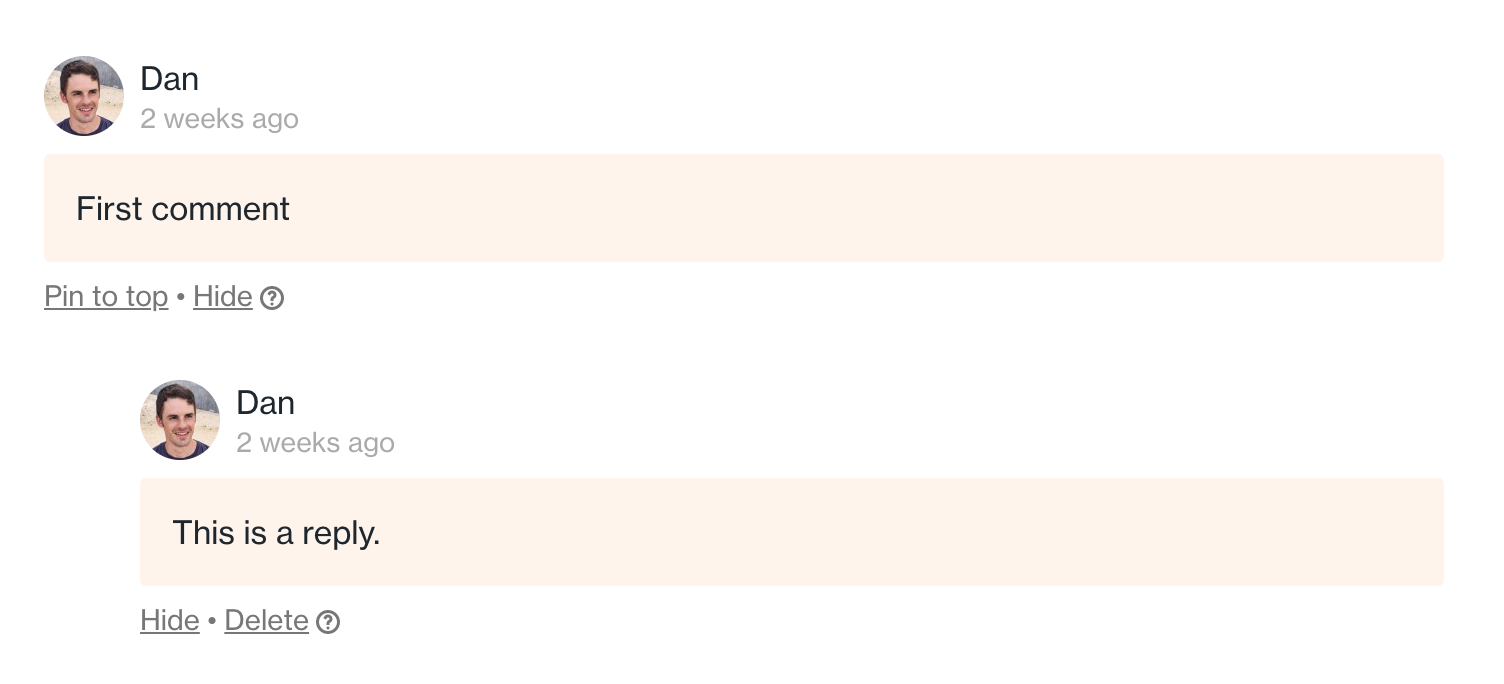 The "Pin to top" option is available on any top-level comments. Pinned comments can be removed at any time.